ACHIEVE LARGE CROWDS MORE ECONOMICALLY
Outdoor Publicity
- Endless Possibilities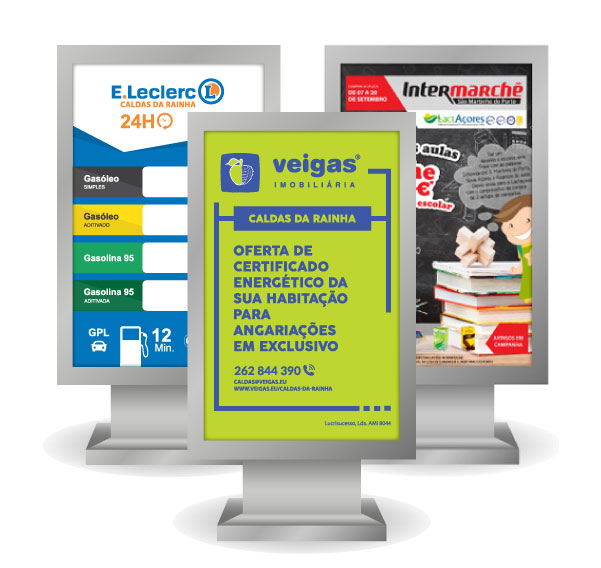 1
A great investment
Its purpose is to stimulate the consumer and take them to your product, brand or service. Currently the possibilities are endless, since billboards, mupis, facades, etc. Due to its simplicity it's absorbed easier by the consumer.
3
Immediate Solutions
Flyers are the outside communication way that tends to be more immediate, since it's done through a contact with the public. It can be used to promote events, services or your business, Looking to stimulate your potential client to want to know more.
2
Time is money
Billboards are one of the most economical and effective means of communication, because it has the capacity to attract the big crowds attention. The consumer takes 3 to 15 seconds to absorb your message, so you should invest in a short and clear message.
4
Transport Advertising
The biggest advantage of it, is the moving ability of your advertising, allowing to the advertisers to make a propagation in all places where they goes by as well as Choose the most favorable routes to promote your brand.
ADS4U

ADS4U is an outdoor advertising marketplace, designed and developed by Noblestrategy.
This platform allows you to find outdoor facilities available for rent throughout the country, as well as to advertisers, to put their outdoors online and to manage them in an easier way.

Benefits:

Space management;
Availability management;
Quick search;
Bigger publicity for advertisers.

AIM CIALA

Noble Strategy has developed all outdoor advertising for AIM CIALA, including posters, flyers, roll up and billboards. In order to make known the operation of the company and its services to the consumer, once the graphic image of the company was renewed. AIM CIALA is a center for artificial insemination of pigs.