Add content to your programs
Integrations with
- Moloni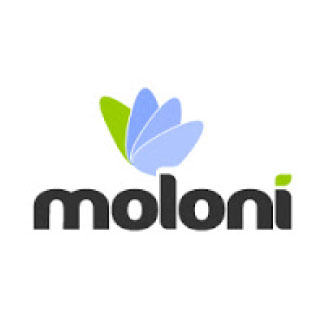 1
What is Moloni?
Moloni is an innovative and affordable commercial management system adapted to your business. This system can be integrated into your Website or Online Store
2
Integrate Moloni into your online store
Safely, an automatic synchronization is made between your management / billing system and your online store, keeping information updated in real time, besides create invoices automatically without leaving your online store.
3
What are the benefits?
Safe and confidential;
Can be unidirectional or bidirectional;
Easy integration;
Instant Plugin Updates.
Automatic data synchronization
By integrating this API into your e-commerce platform, is made a bidirectional and automatic synchronization between your online store and your billing software, independently of the business area. Centering all information Moloni, simplifies the management of orders, customers, stocks, and invoices, increasing your company's productivity.

Moloni
products, descriptions, images,
stocks and invoices




Online Store
Customers, addresses, orders,
exchanges and returns
Automatic synchronization
of
products

from ERP 
to the online store
  - The product is inserted or updated on ERP system             

  -Automatic update of details, images, prices,
   stocks and promotions on the e-commerce platform

- New products enter the warehouse                                             

- The stock synchronizes automatically on Moloni                     

  - Stock synchronizes automatically on online store                
  - A sale is made in the online store

Synchronization of

Stocks

between the online
store and Moloni

Synchronization
of
Customers

and
respective data
- The Customer registers in the online store
- The Client updates his information                                         

- Customer makes a purchase
- The Customer can consult their updated information         

- Information updates in Moloni
- The Customer make a purchase in the online store                       

- The Customer can check the status of his order                           

  and tracking up on it   
- Information is processed in Moloni
- The order status and exportation is updated
 
  Synchronization
  of 
Orders

in real time

Invoices

synchronization

    
- The invoice is outgoing by ERP system                     

- The customer can consult the invoices
  in the online store on customer area
- The customer communicates through the online store                 

- The Employee processes the order and communicates               
 
with the customer
- Information updates in Moloni
                 
Synchronization of

Exchanges, Returns
and Breakdowns
on Moloni software you can find several features to manage your online business.
Documents emission

Stock Management

Client Management

Pupplier Management

Reports and listings

Bidirecional

Unidirecional

Billing
Discover some of the Integrations & Plugins that we developed / implemented for our customers.