Partners – We create Synergies
21 April, 2017
Web Applications
21 April, 2017
OPTIMIZE YOUR ACTIVITY WITH A CUSTOMIZED APPLICATION
Desktop
- Customize the way you work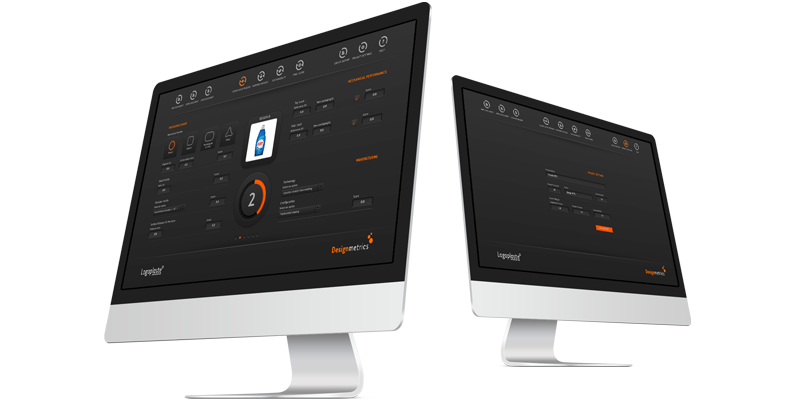 1
Optimizing work processes
An application tailored to the specific needs of the company, allows organizing and reducing several existing processes in a single click.
3
Custom software
Using the latest technologies, you can develop new features as they become necessary.
2
Concentration of information
In a single application it is possible to access all the information necessary to organize the company. Each application is designed according to the specific working methodologies.
4
Security
The software will always be protected by a login area. It is also possible to manage different levels of privileges for each user of the application.
Design Metrics – Software

Software created on special request for Logoplaste Technology. The present one is for the evaluation of preforms of plastic bottles and was developed with the intention of its own commercialization.

Benefits:

More productivity
Reduction of time
More efficiency in calculation
Useful application for other companies in the sector, with strong marketing potential
Cost Reduction
High probability of return and profit

Pre-Form Generator Pro

The Pre-Form Generator Pro was developed at the special request of Logoplaste Technology, a member of the plastics injection industry. The creation of its brand automates the calculation process and design of preforms of plastic bottles. The manual processing was very time consuming, requiring a great deal of mental effort from the collaborators. It was necessary to make several designs and several attempts to obtain the right weight and it was difficult to obtain the optimum thickness.

Benefits:

Increased productivity
Release the professionals to perfect the service provided (from days to seconds!)
Exempted the use of AutoCAD, which are expensive
The Beta version immediately went into production, and can even be marketed, creating a return well above investment
Possibility to export in vector format
It allowed to implement other calculation functions (Production Cycle, L / t, estimate the number of preforms per container)

AvalSOFT Terrenos

Software developed for the Order of Evaluators and for the company Numeric Support. An intuitive and methodical tool was created to assist real estate appraisers in conducting land assessments for construction.

Benefits:

Increased productivity
Released professionals for other tasks
Cost reduciton
Organization of evaluations, since they are all in the same system
Super precise calculation of land value
Intuitive and simple
Generates extremely detailed results reports
Allows more time to analyze data
More time / resources to focus on customer service
Other Software Services
In this seccion, you can see some software services that we provide.
A Noble Strategy utiliza cookies para lhe garantir a melhor experiência enquanto utilizador permitindo uma navegação mais rápida e eficiente. Ao continuar a navegar no website, concorda com a utilização destes cookies. Ver Política de Privacidade
The cookie settings on this website are set to "allow cookies" to give you the best browsing experience possible. If you continue to use this website without changing your cookie settings or you click "Accept" below then you are consenting to this.